If you are in a business which requires distribution and works through distributors, then you are going to want to read this article as it relates to business efficiency and directly impacts your selection of a Distribution partner.
Here are the 13 steps in acquiring a distribution partner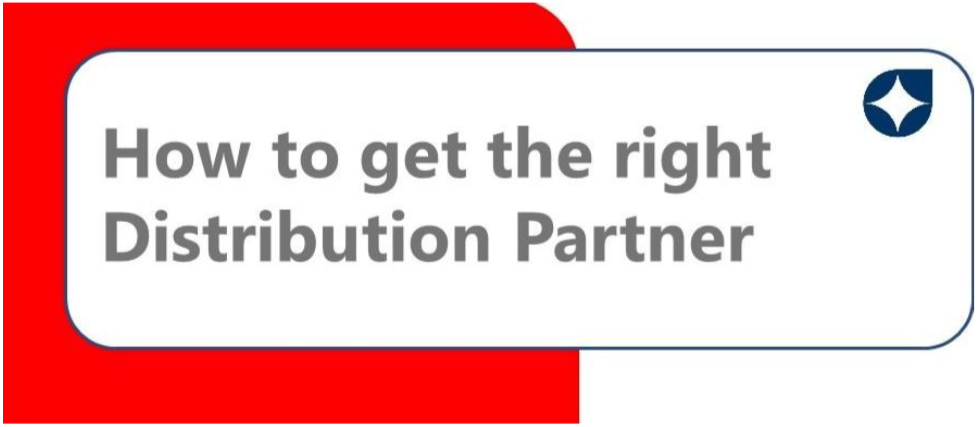 7 Minute read
I. Establish the model
One of the first things we recommend is to spend time with the team and build a model of what your distribution model will look like, stress on channels, sales force, geographies, delivery systems, sales force capabilities, and leadership background, doing this will allow you greater focus when engaging partners

II. Review the current crop of distributors
One good way to review the distributor mix is to start by looking into the current comparative mix of distributors to evaluate chacteristics and performance, a good ways to speak to the relevant trade and identify hallmark characteristics you believe are important and what is mentioned as good form the trade.
III. Evaluate the work effect within market observations
To evaluate the distributors put a matrix sheet of vital characteristics together and assign a scoring grid, this way as you evaluate different distributors you will form a non-judgemental rating which will help you shortlist the top 2 or 3.
IV. Shortlisting Distributors
To shortlist distributors there are a few ways, 1 Market visits you would have done, 2 Competitor identification, 3 Distributors who have the chacteristics based on your model but need to be investigated. Once you have identified the listed distributors, it's now time to reach out, have this done by identifying the key person using a formal communication sheet to establish
A Interest
B Availability
C Decision making capacity.
Set up appointments and go planned with a verbal brief and a presentation in hand (PC ideally).

V. Adopt a rating matrix with all the points and scoring + evaluation
A rating matrix has 2 key elements, a list of attributes on one axis and the list of attributes on another, with a list of scores to apply for all the attributes, this helps keep the scores allocated objective and will help evaluate multiple situations keeping the same objective criteria for reference
VI. Interview round 1
During the interview / discussion keep to an established script with questions driving the key points you wish to evaluate and a matrix to assign the responses and the scores you will assign, this will help keep an objective view and make the final choice a well thought out suggestion. 
VII. Assess – regroup and prioritise
With the first interview done, its time to put all the evaluation sheets together and run through them to see what comes up and what was possibly missed. Now that you have the identified top 2 or 3, I would suggest you keep all the interviews on record and assess them for market reputation and credit checks
VIII. Credit checks
A credit check is done for companies to evaluate their financial situation, their history and shareholding and if available public records, this is usually done by accredited bureaus for a fee. In some cases, this may not be possible in some countries if the company is help in an anonymous fashion and there is no requirement for audited statements being made publicly.
IX. Market assessment checks
The market assessment check can be made with several layers
A. Market – retailers, channel partners etc
B. Ex-employees
C. Channel partners
X. Interview round 2
Plan the questions and assessment
The 2nd round is the decisive one, you will have made up your mind on the shortlist and now you will have to put the shortlist in descending order.
In this round you will need to go into detail and evaluate organisational capability and characteristics, once again you will use a matrix and evaluate and score each area for a final score.
Scores will be on the Individual area being reviewed, functional area and finally the overall score. this will give you enough room to rate.
At this stage you should be able to discuss
A.      Business value / forecast
B.      Terms of engagement
C.      Contractual terms
XI. Review & assess
We advise you to do this in the confines of your office where you should review all the interviews again both 1st and 2nd. At this stage you should have formed an opinion as to whom you wish to work with and the terms of engagement.
Doing this in a group environment always helps as you will have feedback and evaluation to consider and the decision as a group will help manage the process and compliance aspects of hiring a distribution partner 
XII. Appoint
Now that you have prioritized the select distributors to a set of 2, you can make the offer of consideration to the No1 choice and formally communicate the letter of offer and requirements.
It's very important to have the 2nd choice as a backup as most distribution discussions have been known to fold at some stage for a variety of reasons 
XIII. Terms and Conditions
As in all business situations it's very important to communicate the list of objectives, logistics, accounts, staff, Payments, reporting, data sharing , customer visibility , and duration of contract , and whether  the contract is limited or unlimited etc